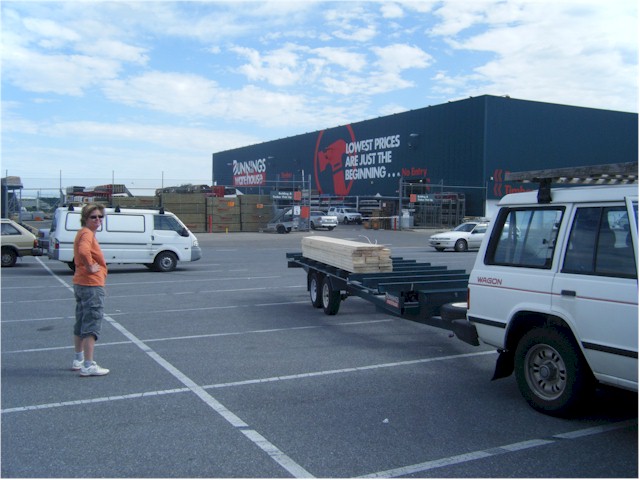 5/10/13: So, this is our new DIY project. A wooden verandah at the back of our house. It took us several weeks just to get all the building matrials organised. The hardest to get was the timber. There aren't any sawmills here around Adelaide, so the final choice was actually Bunnings, a DIY warehouse. Three cubic metre so called Baltic Pine for almost three grand. Ouch...
Not to mention Nina's ouburst there to get them helping us. It's not always easy to get some decent service. Anyway. The next steps are getting the screw clamps and the PVA glue to produce the laminated parts, like rafters and posts. Who would have thought that I would do carpentry as a hobby one day?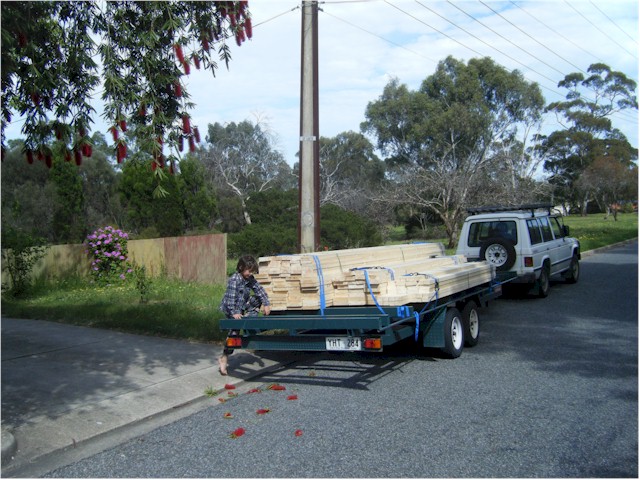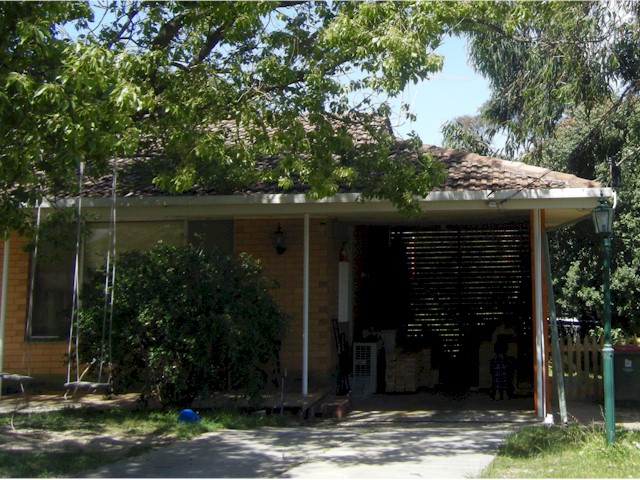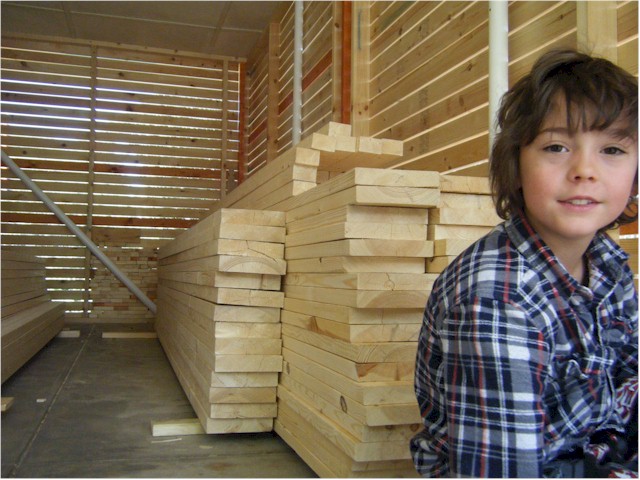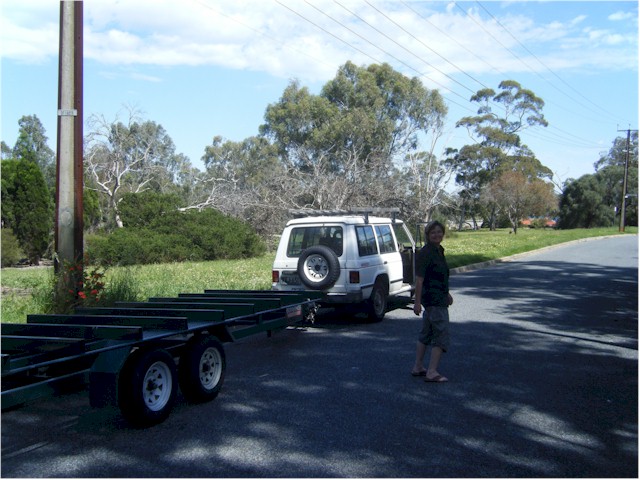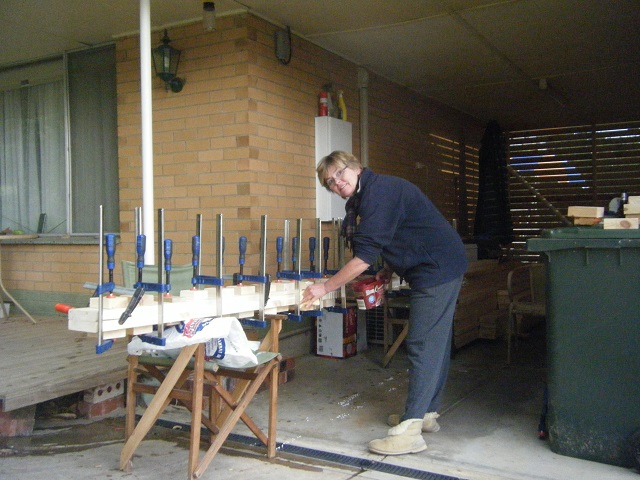 11/10/13: The next step, gluing the wooden boards together. We could have bought some prefactored laminated timber but guess what? It's so bloody expensive that it was cheaper to buy the boards, the glue and an incredible large number of screw clamps. On the other hand its actually fun to do some real work sometimes.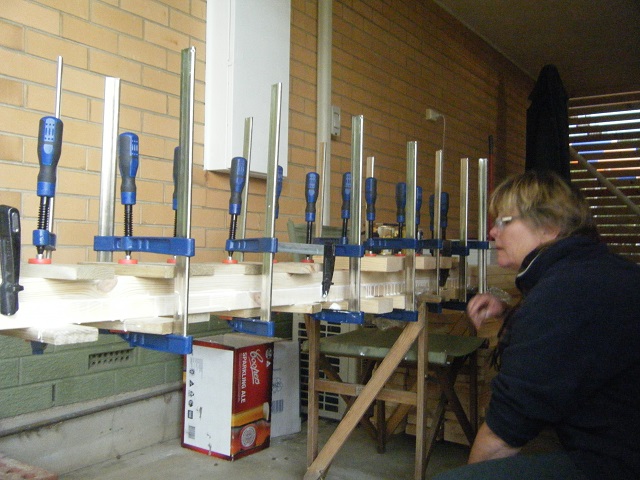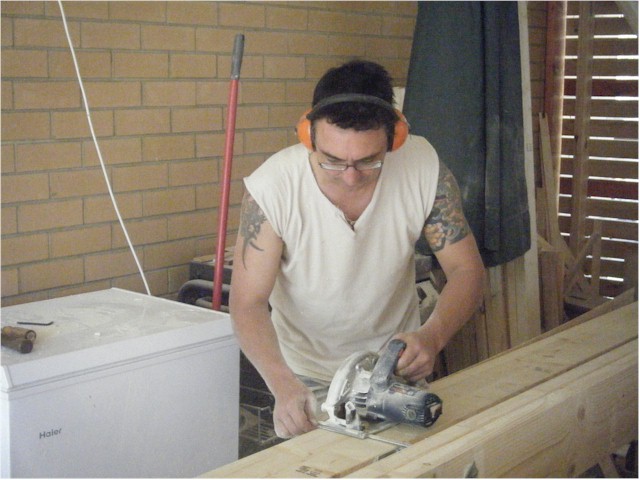 20/10/13: We glued eleven rafters, twelve posts, three bars and two purlins last week. Now we have to cut all these timber beams to their final dimension and to plane the cuts to give them a good finish. That job reminded me of my old days ;o)
The wood smelled sooo good! Most people like the smell of wood and it was really intense. The weather was our friend too - 33 degrees and sunny and it is still spring.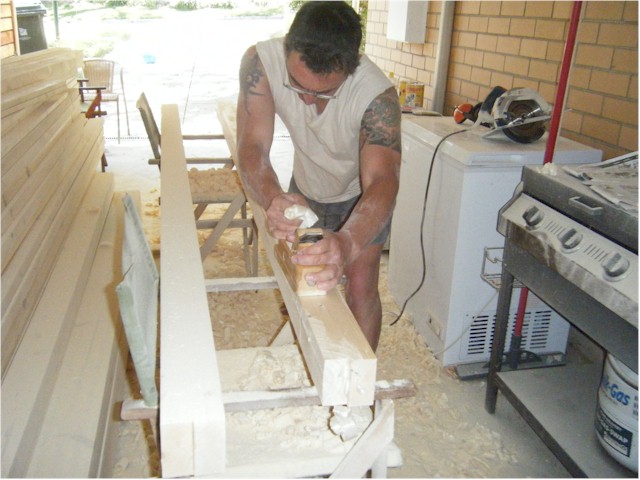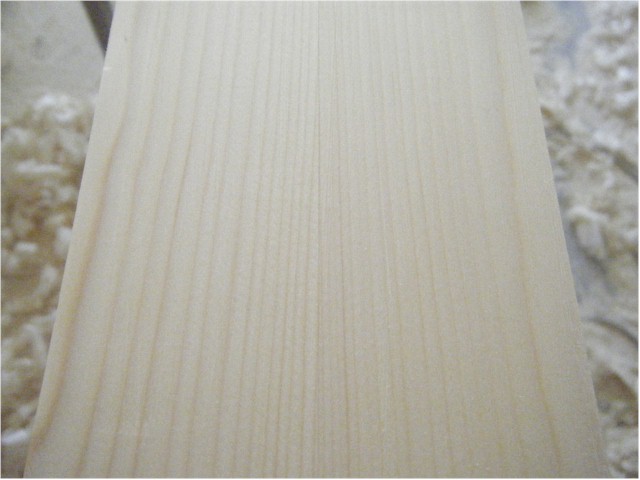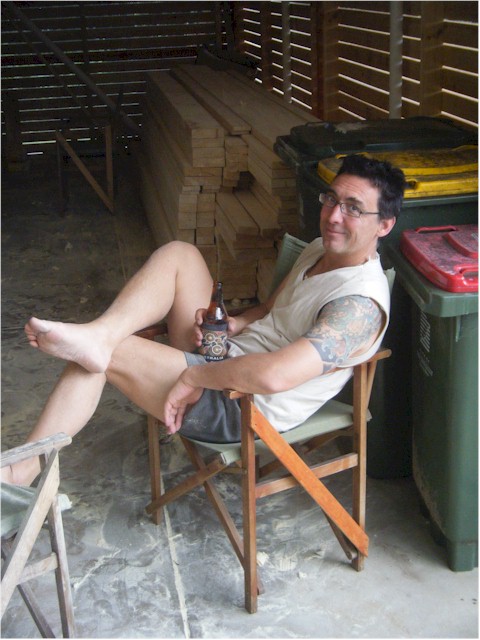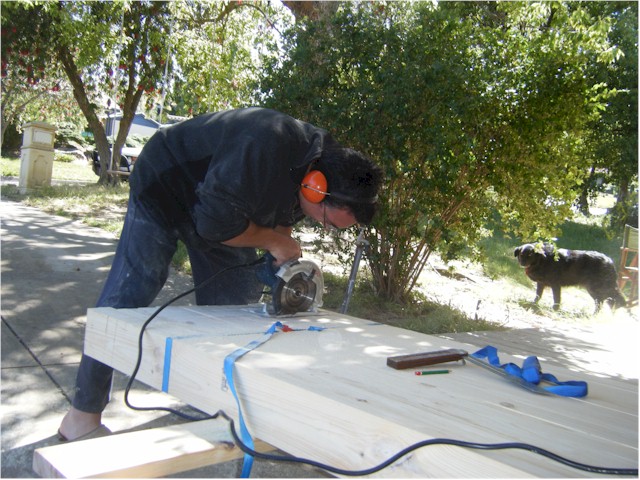 27/10/13: Yeah, two long weeks passed and all the gluing has been done. The real work started this weekend. I did work on the eleven rafters - cutting the ends, cutting kerves, milling rabbets and so on. And it does look quite good so far :o))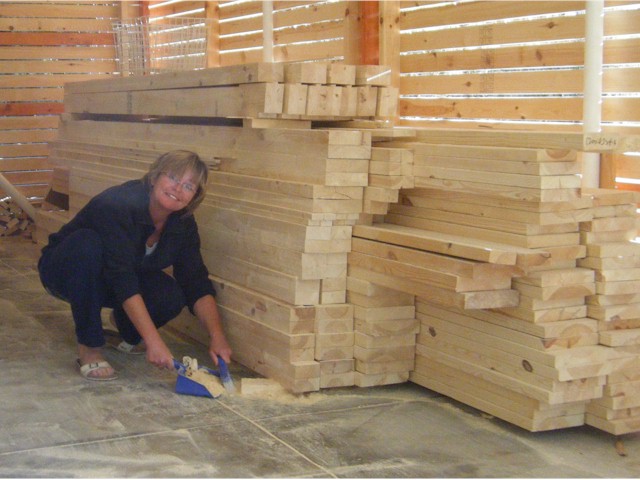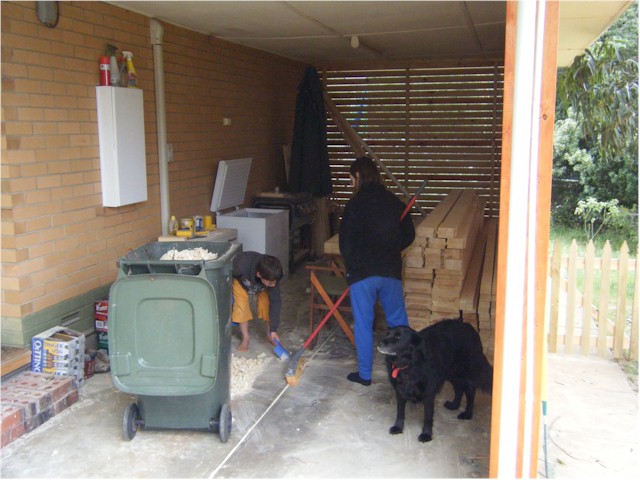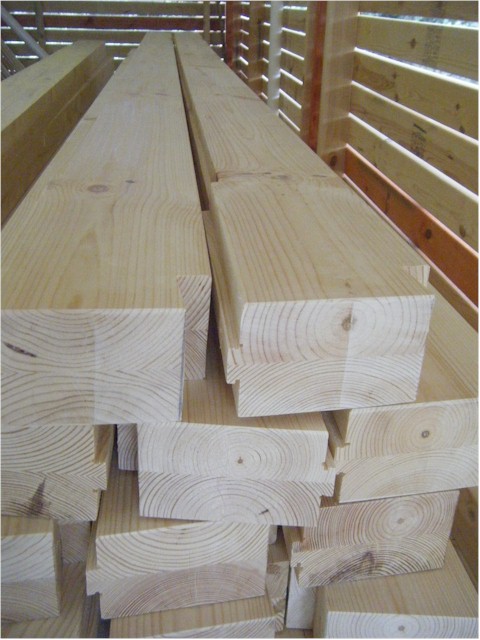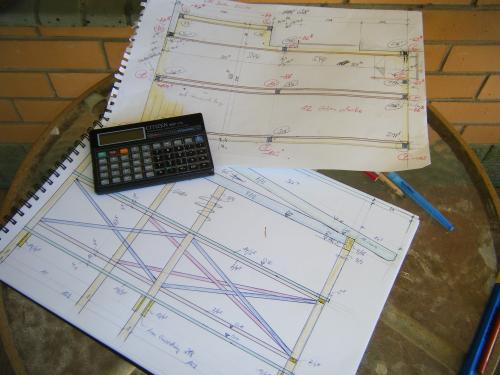 10/11/13: Unfortunately I've been sick last week, so I wasn't able to do a lot. But of course a lot has been done the time before and I use the opportunity to tell you a bit more about it. As a software engineer I've a lot of management methodologies at hand to choose from. There is for instance agile methods, like scrum, or the spiral model for iterative development. I'm personally a fan of rapid prototyping but in this case I chose the good, old waterfall model seen by some people as completely outdated. Hey, and indeed - the main customer didn't see any progress so far. Is it really going to work? I'm still confident, because I did proper planning, unit testing and integration testing ;o)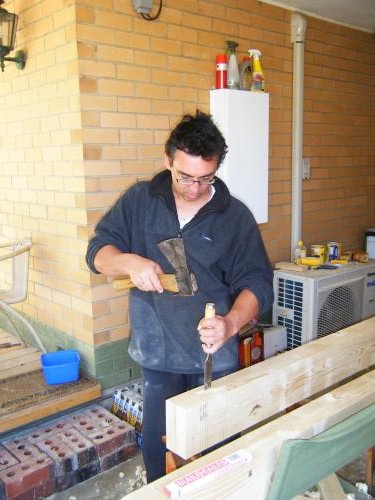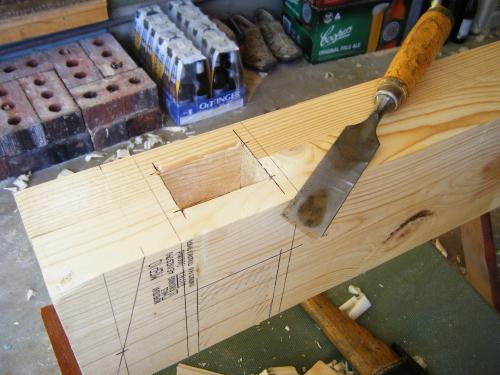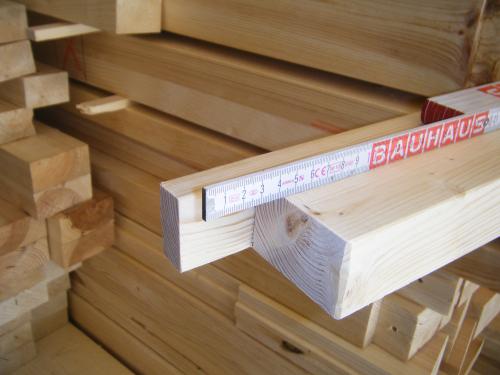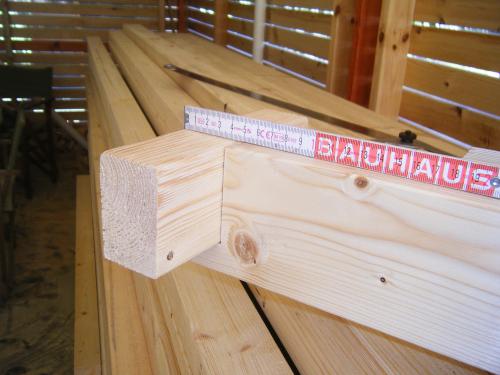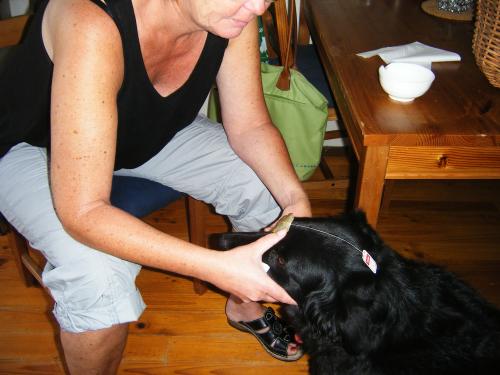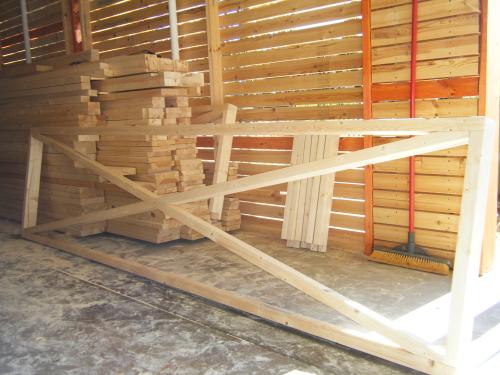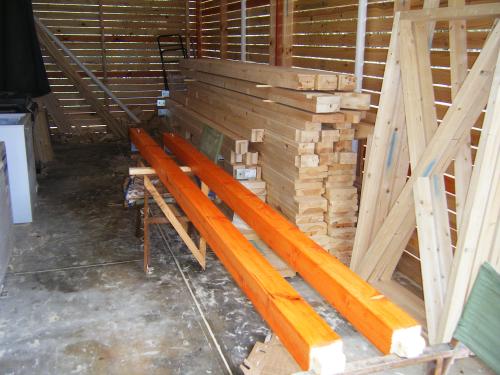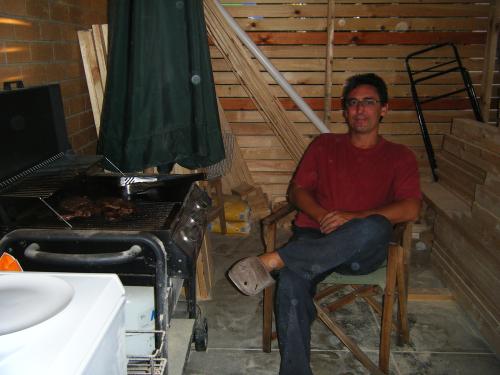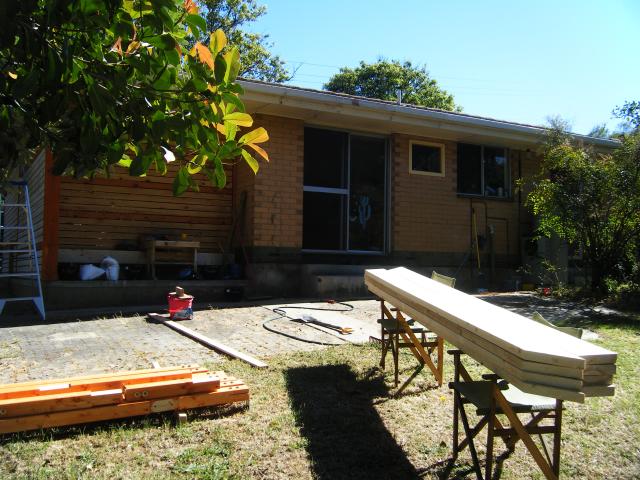 17/11/13: Phew! What an exhausting weekend. But it was a quite successful one, too. I almost finished installing our new verandah. All the parts perfectly fit into one another. Some people claim that's always the case when I'm doing things, but I'm always a bit worried until it's really finished...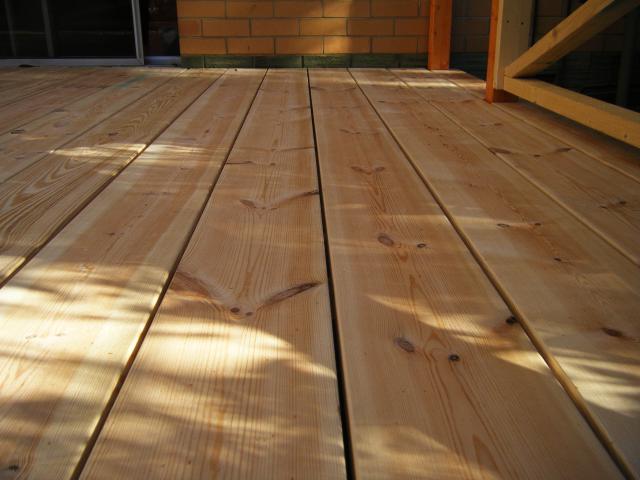 25/11/13: Again a week of hard yakka. I installed the wooden floor boards - 190x35 mm boards, fixed from the bottom. It wasn't really a pleasure to lie on the concrete getting large screws into quite resistant wood... But the result has been convincing again. I added the handrails too, so we are almost finished.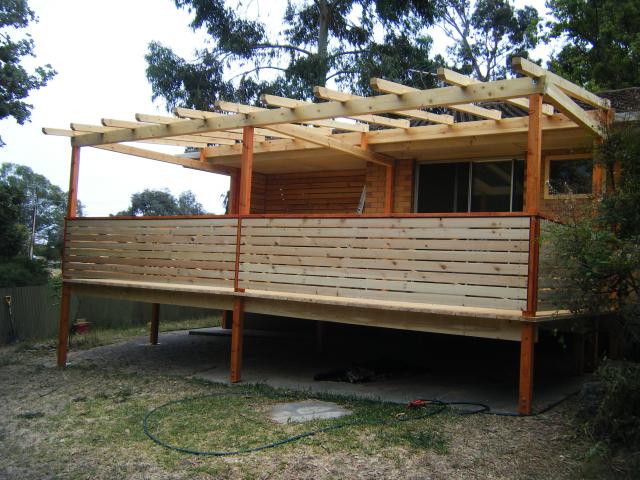 28/11/13: This page is getting longer and longer. But we are almost there. This was an easy week; I just finished the railing. The only missing parts now are the screens on top and the stairs at the right corner. Yeah!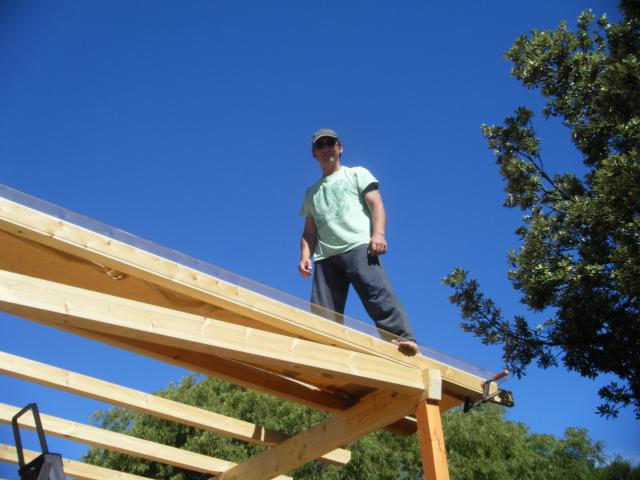 02/12/13: Yeah, it's done! I installed the acrylic sheets this weekend. I nearly celebrated my very first construction project without any rain (it always rained when I did this kind of work back in Germany). But, hey, this is Australia, the sunburned country - what could possibly go wrong?. Nevertheless, it did rain of course... Whatever, this didn't prevent me from getting a fine muscle ache.
List of suppliers:
Bunnings Warehouse - timber
Stratco - tools and different building materials
Adelaides Plastics Pty. Ltd - acrylic sheets
Capral - Aluminium profiles

We say thanks to all the suppliers. At the end, everything worked well.