On the 19th of May 2013 we were heading to Chalks Campground at the Mount Crawford Forest for the Birdwood Primary School Farmday.
Originally the Farmday was concieved being a fundraiser for the school. During the last 39 years the Farmday has become an integral part of the whole community and it has grown over the years.
In fact the Farmday is an amazing event and it attracts about 6000 people each year.
There are lot of attraction as pony and camel riding, face painting, a climbing wall, a flying swing, sheep shearing, Live music, restored machinery, Farrier and Blacksmith demonstration and many more things.
As it is set in the beautiful Mount Crawford Forest, it is an ideal spot to spend a day with the whole family having fun.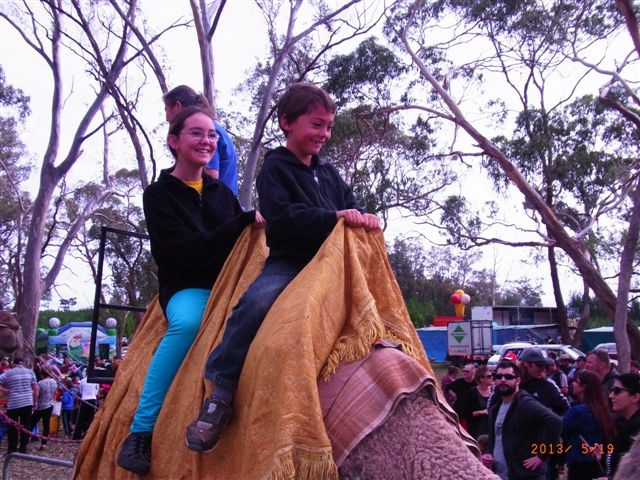 The kids were happy to start the day with a ride on a camel.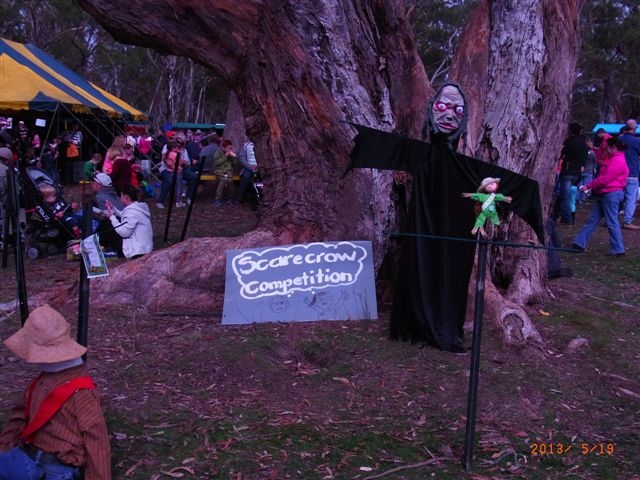 There was a scarecrow competition. Everybody could bring their own scarecrow. At the end of the day there was a judging and prices for the winner.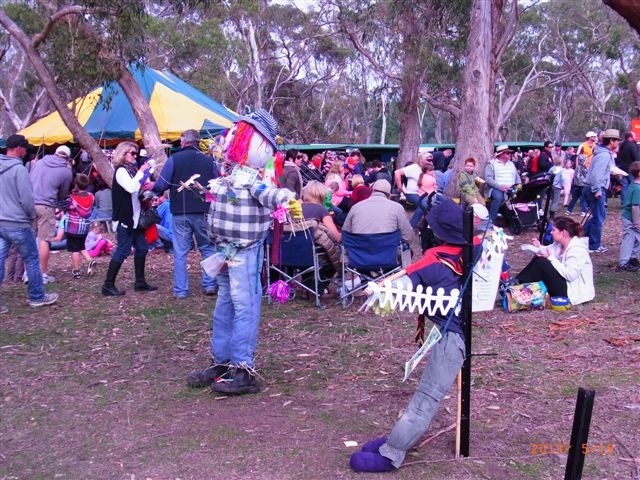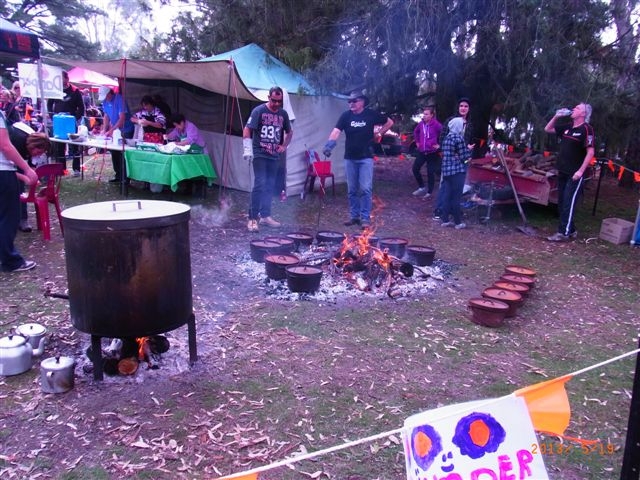 The restored machinery were amazing. There were lots of steam engines, for several usage.
This machine is not a compressor, but hey----this is loud. For every little "jump" the guy had to lever with his right hand.
I reckon the machines today are a bit easier to handle.







A log chopping competition
On an arena in the center of the place, the whole day were different shows held.
Wobbles the Clown, who's around Adelaide for more then 10 years, was one of the acts. His performance was really enjoyable.
There were some sheep dog demonstrations, as well as Medieval sword fightings, sheep shearing and more.