People who know us know it already - we are barbecue enthusiasts. No way that we would decline an invitation to a nice sausage sizzle and of course we have a barbie almost every fortnight in our backyard. It's just a bit unpleasant when one finds pieces of leather gloves, fingernails or similar nastities in their favourite mystery bag. I personally didn't really like the experience so I started to make my own sausages.
First things first, I bought the necessary tools like a decent mincer and a scale that's accurate enough to weigh up the spices.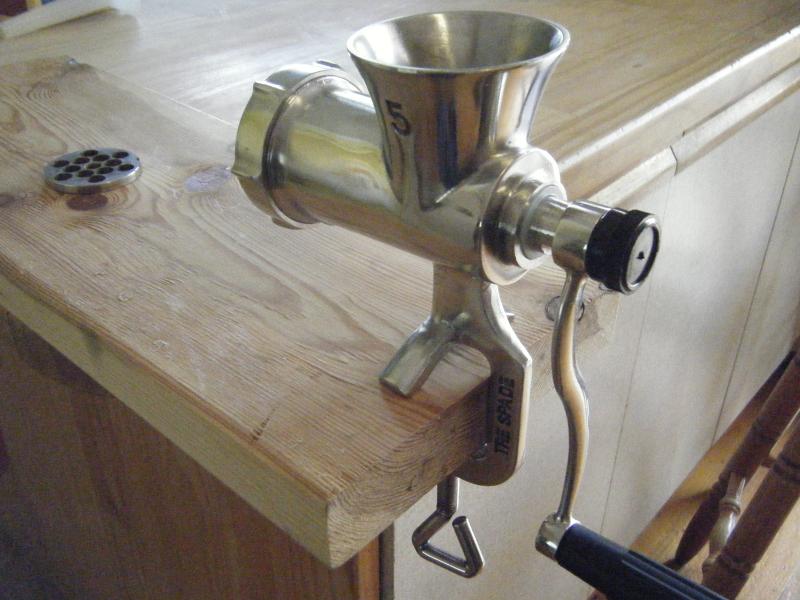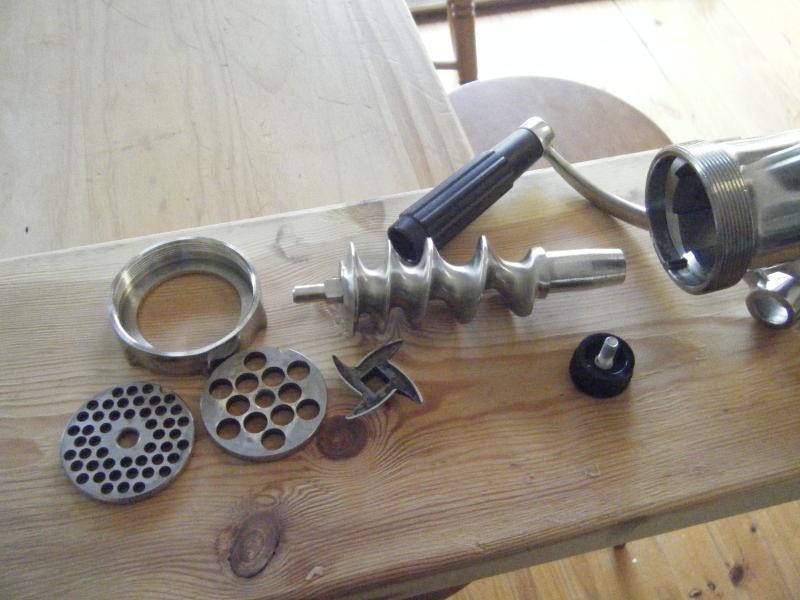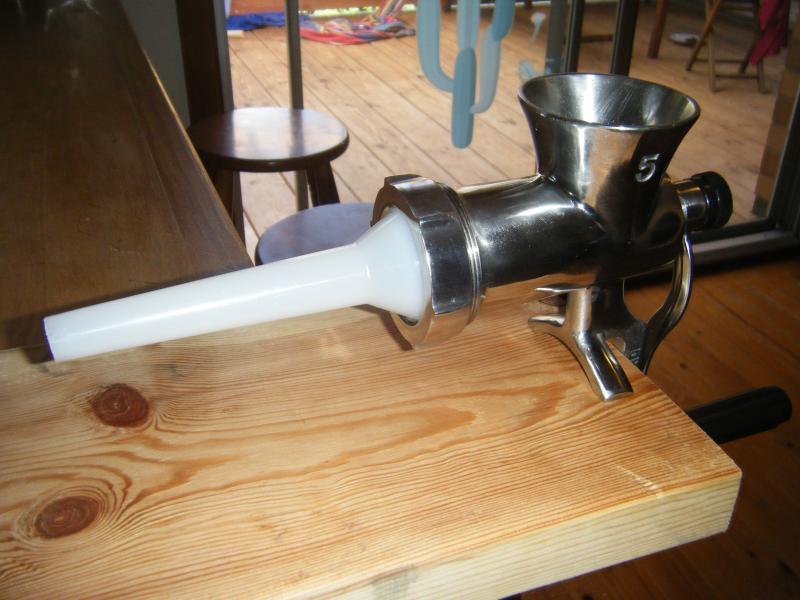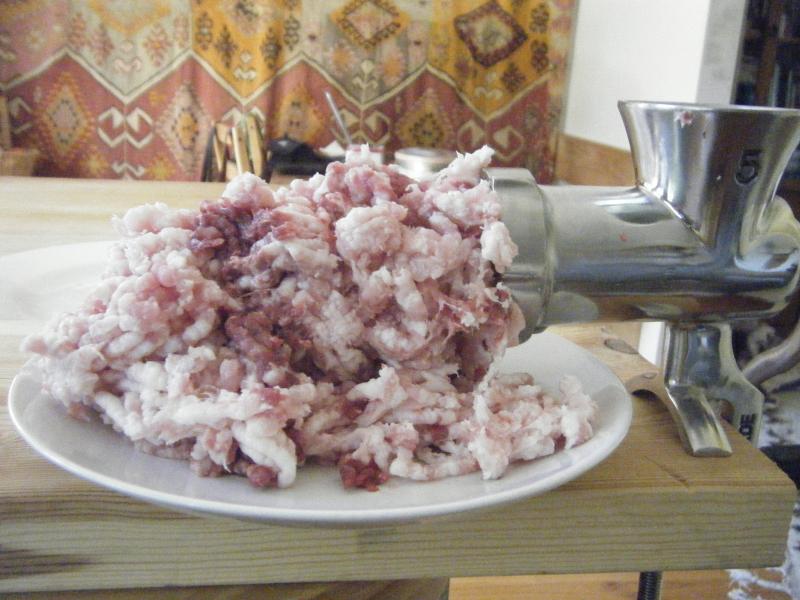 I start with preparing the meat first. As I like a more coarse texture for my sausages I dice one third by hand, mince another third using the nine millimetre mincing disk and make fine grained sausage meat from the last third.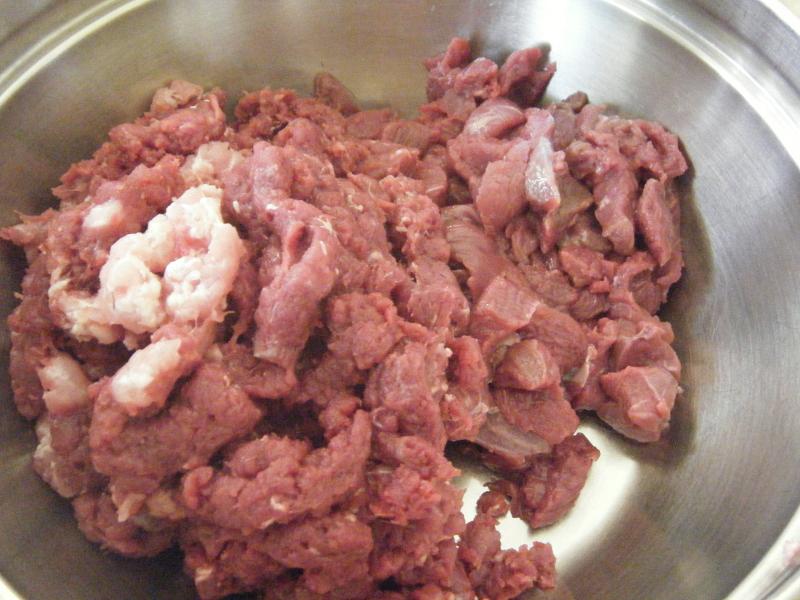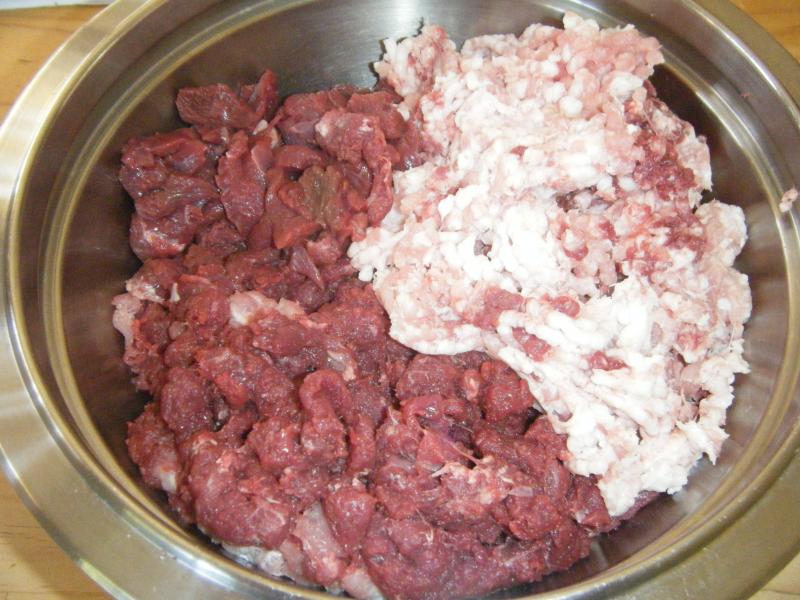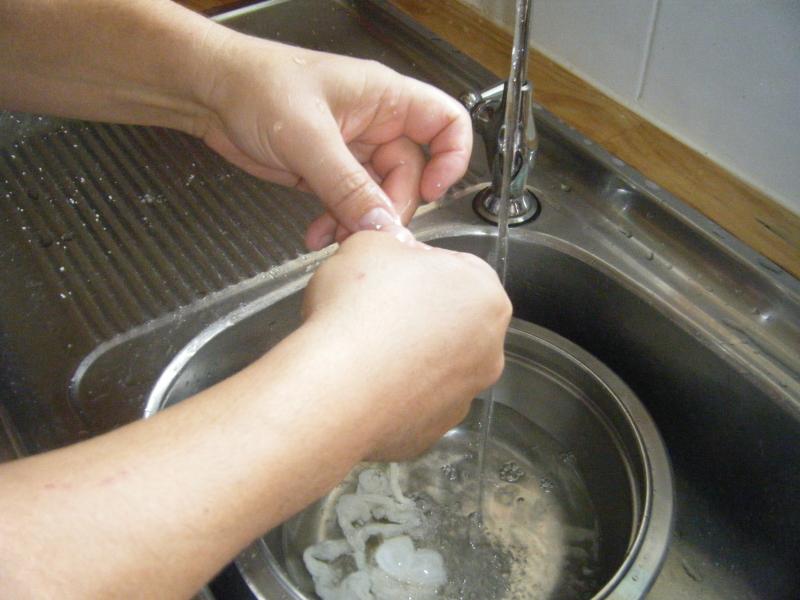 The casing needs to be soaked in water for at least one hour. Otherwise it will tear easily. I flush it thoroughly with filtered water and put it into a bowl for a while.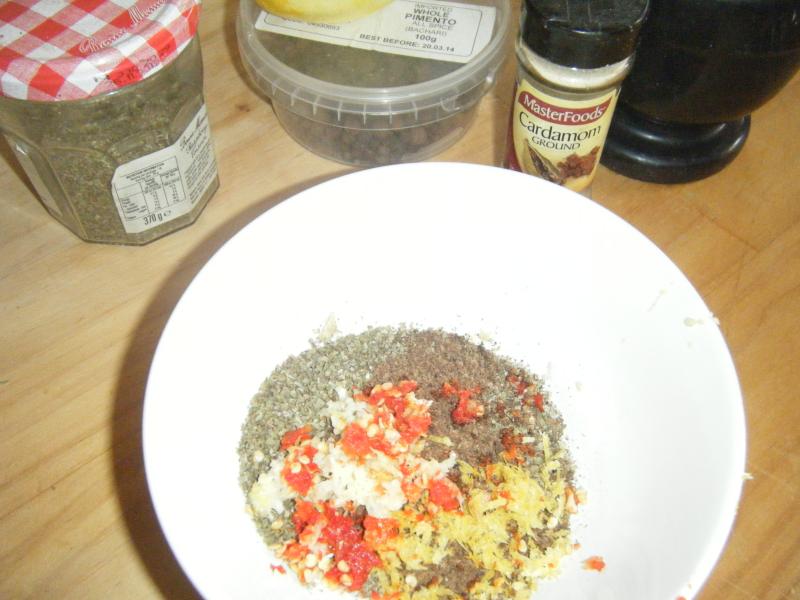 Once I prepared the meat I know the exact weight. This is necessary to be able to calculate the precise amount of spices for the sausages. Most people are happy with weird units like "spoon", "cup", etc., but I'm a technician - I don't have that feeling to get it right by feeling. So I got the scale and I use gram as my favourite unit.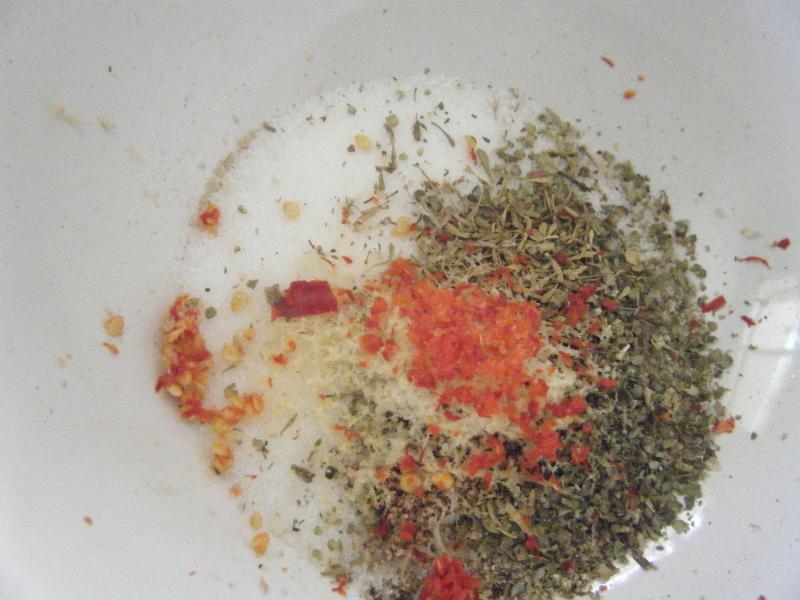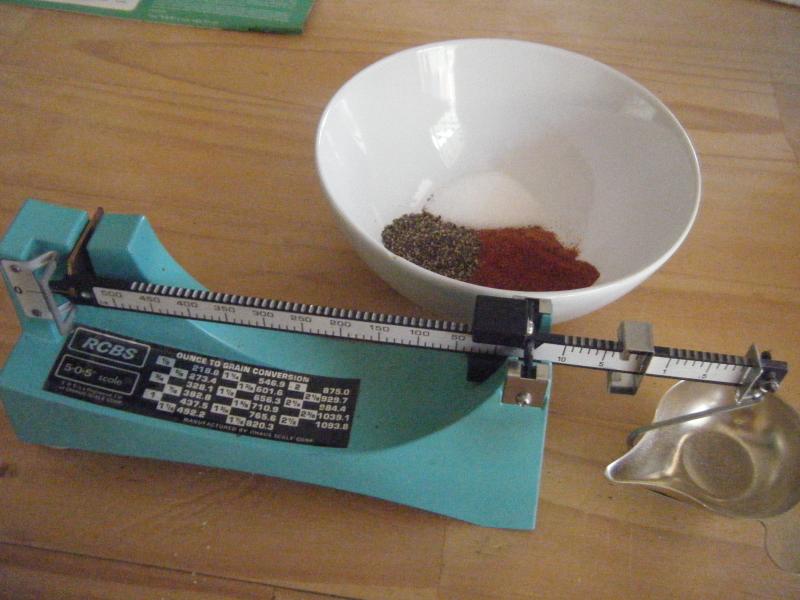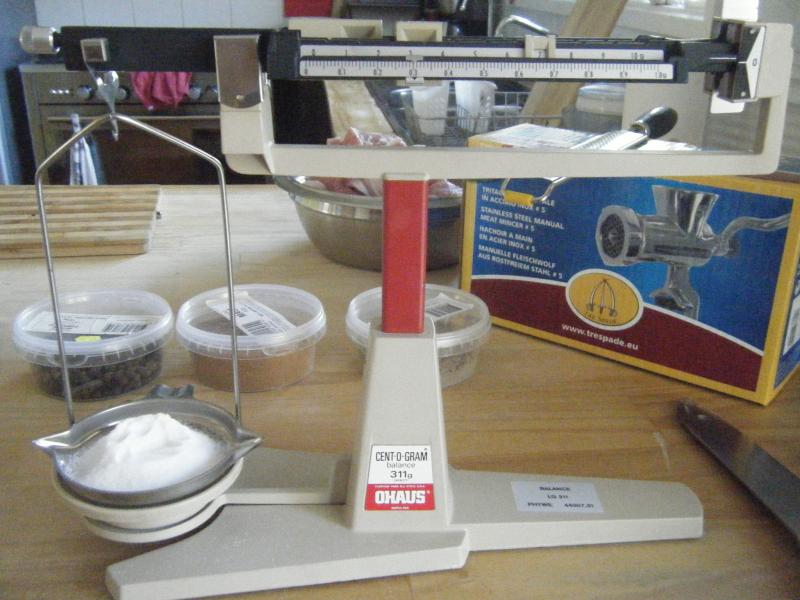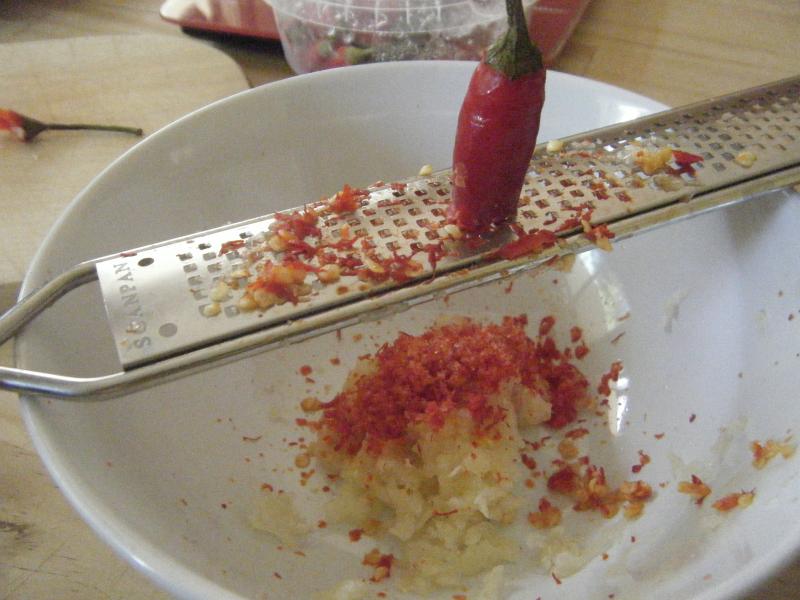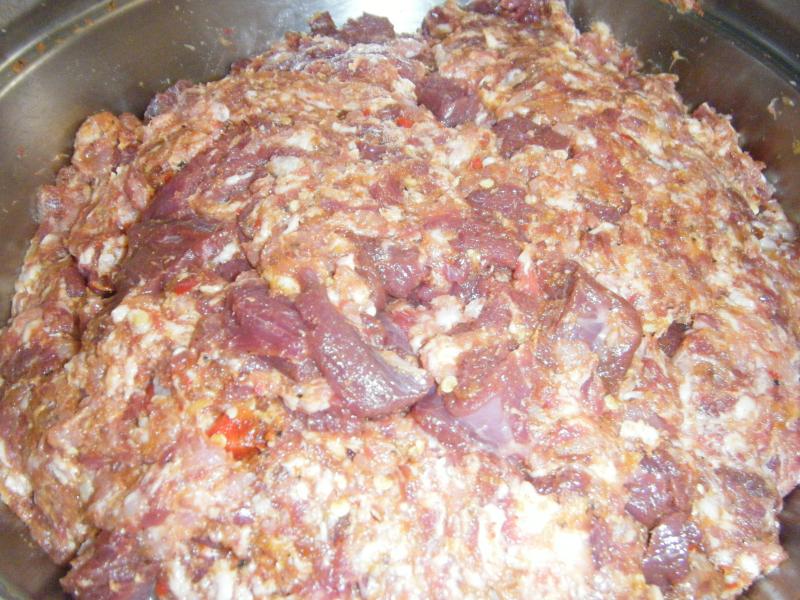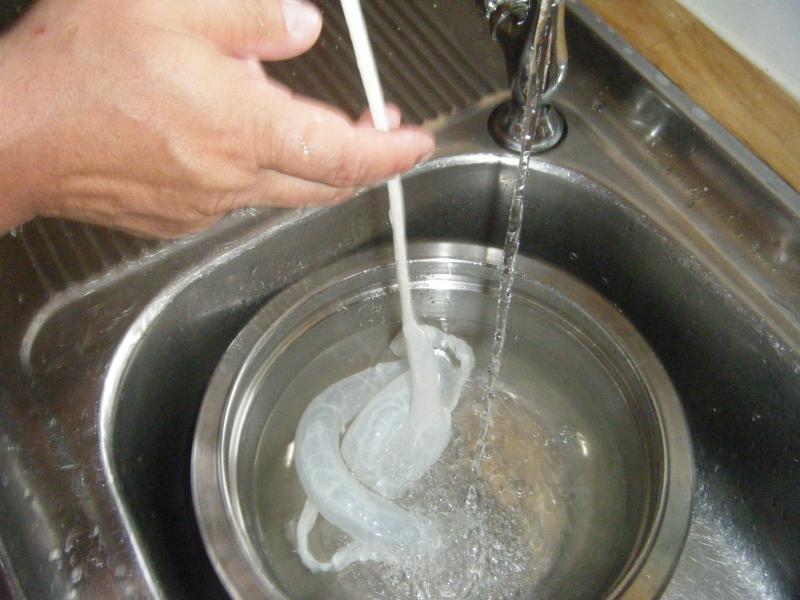 Everything is now ready for the next step - filling the sausage meat into the casing. I flush the casing a last time with filtered water to get rid of the excess salt that might be still inside and put it then onto the funnel.